Our experienced academics in the School of Law, many of whom are engaged in internationally recognised research, will provide you with supervision as you pursue a research programme for the award of a PhD degree. Once enrolled, your appointed supervisors, supported by a Director of Research will help you prepare a proposal for registration, the next formal stage in the research programme. Once registered you will then undertake your research and write up your thesis. You may undertake research on either a full-time or part-time basis.
Why Choose Us?
We aim to enhance your academic and personal development and equip you with the skills and resources to undertake high-quality research.
Y

ou will join a thriving research community, comprised of the Centre for American Legal Studies (CALS), Centre for Human Rights (CHR) and the Centre for Law, Science and Policy (CLSP).

Research students, who have access to a dedicated research room, are encouraged to publish in collaboration with their supervisors and to take part in research conferences.
Entry Requirements
Applicants are required to hold a minimum of a 2:1 Honours degree, in a discipline related to law, to be considered for a PhD. Some PhD opportunities, such as those funded by a particular research council, may additionally require a Masters level degree. 
EU / International students
English language requirements 2017/18
IELTS
6.5 overall with a minimum of 6.0 in each category
Other accepted qualifications
Visit our English language page
Fees and Finance
Fees for students from the
UK or EU

countries

?
| Start | Mode | Duration | Award | Fees |
| --- | --- | --- | --- | --- |
| Feb 2018 | FT | 3-4 Years | PhD | £4,195 per year |
| Feb 2018 | PT | 4-7 Years | PhD | £2,098 per year |
| Feb 2018 | DL | 4-7 Years | PhD | £2,622 per year |
| May 2018 | FT | 3-4 Years | PhD | £4,195 per year |
| May 2018 | PT | 4-7 Years | PhD | £2,098 per year |
| May 2018 | DL | 4-7 Years | PhD | £2,622 per year |
Fees for students from
non-EU

countries (International)

?
| Start | Mode | Duration | Award | Fees |
| --- | --- | --- | --- | --- |
| Feb 2018 | FT | 3-4 Years | PhD | £12,000 per year |
| Feb 2018 | PT | 4-7 Years | PhD | £6,000 per year |
| Feb 2018 | DL | 4-7 Years | PhD | £7,500 per year |
| May 2018 | FT | 3-4 Years | PhD | £12,000 per year |
| May 2018 | PT | 4-7 Years | PhD | £6,000 per year |
| May 2018 | DL | 4-7 Years | PhD | £7,500 per year |
Start
Most of our undergraduate and postgraduate courses start in September/October, at the beginning of the academic year. However, some courses also have January/February or April start options. Short courses take place throughout the year.
Mode
Many of our courses can be studied on a Full-Time (FT) or Part-Time (PT) basis.
We also offer a Sandwich (SW) option for some courses – this usually involves two periods of Full Time study separated by a 'sandwich' placement spent working in an occupation related your course.
Distance Learning (DL) courses can be studied remotely, usually using online learning tools.
Fees
Fees quoted are only for the academic year or start date stated. Fees may change in future years.
The University reserves the right to increase fees broadly in line with increases in inflation, or to reflect changes in government funding policies or changes agreed by Parliament.
Fully funded PhD studentships
We're offering Midlands3Cities Arts and Humanities scholarships on our arts, design, media and law PhD courses.
For more information on fees please contact us:
Tel: +44 (0)121 331 5595
International Students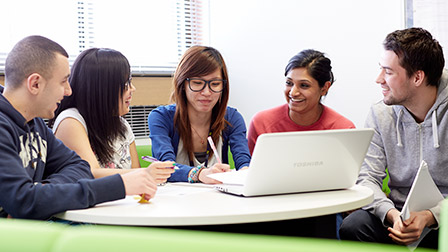 Birmingham City University is a vibrant and multicultural university in the heart of a modern and diverse city. We welcome many international students every year – there are currently students from more than 80 countries among our student community.
The University is conveniently placed, with Birmingham International Airport nearby and first-rate transport connections to London and the rest of the UK. Our reputation for excellence is soaring globally, thanks to the superb links we forge with industry, our international alliances, and our focus on practical, vocational learning.
Our international pages contain a wealth of information for international students who are considering applying to study here, including:
Postgraduate Open Event
Our next Postgraduate Open Day will be held on Wednesday 26 April 2017, between 3pm and 8pm.
Our postgraduate open event offers you the chance to:
Meet with lecturers and other prospective students to discuss study options
Meet and chat with our current students
Obtain advice on fees and funding opportunities.
93 per cent of our graduates find work or further study within six months (DLHE). Explore your potential at our open evening.
Who is it for?
Whether you are coming to the end of your undergraduate studies, or have been in your job for a while and want to progress in your career or change direction, a postgraduate qualification gives you the opportunity to stand out from the crowd in a competitive market.
Our graduates are already shaping the world in a variety of high-profile roles – and you could be next. Read some of our inspiring case studies.
For more information, visit our Open Days page or call our Course Enquiries Team on +44 (0)121 331 5595.
Book now
Book your place
Wednesday 26 April 2017
University Approach to Employability
Birmingham City University is committed to preparing students for successful employability and professional careers. We have an innovative approach to employability that will help you obtain an interesting and well-paid graduate job.
Read our Employability Statement to find out more.
Employment Opportunities
The PhD award is well established and valued professional qualifications within the legal sector and will enhance your career prospects. Should you want to follow a career in teaching and researching academic law in higher education, a PhD is highly desirable.
Course Structure
The School of Law has particular experience in a range of research activities, these include:
American Criminal Justice System
Death Penalty Studies
US Constitutional Law
Comparative Constitutional Law
Environmental Law
Intellectual Property Law
Medical Law and Ethics
International Human Rights
Conflict Resolution
EU Competition Law
Corporate Insolvency
Corporate Accountability
Corporate Trusts
Pensions and Investment Regulations
Child Law
Corporate Crime
Criminal Justice Process
Jurisprudence of Natural Rights, Legal Theory and Ethics
Employment Law and Labour Relations
You can find out more about which specific research proposals are currently on offer below. 
Once enrolled, your appointed supervisors, supported by the Director of Research, will help you to prepare a proposal for registration, the next formal stage in the research programme. Once registered, you will then undertake your research and write up your thesis.

Research students are entitled to all the University facilities and have access to their own dedicated research room. In addition, the School is committed to providing as much support as it is able to meet the specific needs of research students.

All research students are required to undertake a Postgraduate Certificate in Research Practice when they begin their research degree at Birmingham City University. The Postgraduate Certificate in Research Practice is specifically designed to meet the needs of all students at Birmingham City University who are embarking on a programme of research for Doctor of Philosophy (PhD) and Professional Doctorates. The course lasts one semester and is intended to complement and support the traditional practice of research degree supervision, which remains central to the teaching and learning of research.

The course will provide students with:
Preparation for carrying out academic work for a research degree
An introduction to the research skills, practices and procedures that are essential with postgraduate research study
An opportunity to explore a range of theoretical and practical research issues and their application to particular phenomena
A supportive environment in which to develop a specific area of research interest into a viable research proposal
A structured programme that assists in the development of an individual research project
A day in the life of a PhD student
If you're considering doing a PhD there's probably a lot of questions going through your mind: how am I going to pay for it? Should I quit my job? Will I cope with the workload? But most importantly, what is it really like? Karen Patel, a full time PhD student, shares her experiences of juggling life, a part time job and her studies. Read more in Karen's blog.
Course Modules
The following modules are undertaken as part of the Postgraduate Certificate in Research Methods during the first semester:
(i) Research Methods
This module covers issues such as the nature of PhD study, supervision, research proposal development and writing, literature review and information management. The principal means of delivery for this content will be a seminar/workshop programme delivered by members of the research team drawn from all Schools at Birmingham City University.
Assessment of this module requires students to submit the outcomes of their initial literature review and to write a 1,500-2,500 word preliminary literature survey, to contextualise their proposed research within previous research and current knowledge.
(ii) Research Skills
This module will develop an appreciation of the range of tools and techniques that are available to help you carry out your research and to enable you to situate your own research within a broader methodological context. This will involve consideration of the epistemologies and methodological frameworks that are appropriate to the types of phenomena that research degree students are likely to study.
The module will commence with generic lectures and workshops for all students. Subsequently, students, depending upon their 'domain' will be provided with lectures that acknowledge ontological issues inherent in utilising methods appropriate to issues being researched. Lectures and workshops are complemented by presentation of research case studies and individual student presentations. Students will be expected to carry out independent study on individual research topics supported by regular tutorial meetings.
Assessment for this module requires students to submit a 2,500-3,500 research proposal/plan that provides an explanation of the type of data that they intend to elicit and the method(s) they wish to utilise. It is also expected that all students undertaking the Certificate programme will deliver a paper on their research topic at Day 1 of the university annual RESCON research conference, held normally in late June or early July of each year.
The Research Methods and Research Skills modules must be completed successfully for the award of the Postgraduate Certificate in Research Practice and will be a factor in determining progression to subsequent years of the PhD or Professional Doctorate programme.
Assessment Methods
Progress of PhD students is subject to formal written annual review. There is frequent informal monitoring of progress by the Director of Research and the Director of Studies.
You will be assessed by means of a thesis of approximately 80,000 words and by viva voce examination.
Gareth Lee
I chose Birmingham City University for my PhD because it is one of the only universities with a specific department for American Legal Studies so I knew that it would be well equipped for me to carry out my PhD in American public law. My supervisor is excellent and has a very wide knowledge of American law so I feel very confident in their help and knowledge. As my PhD is about how the norms of American law are created by the Supreme Court in relation to the death penalty, it is really useful to know that my university is so individual in having the American Centre of Legal Studies.
With a PhD I mostly work alone, so am quite self reliant, but the structure of the PhD is good because I can have as much or as little contact with my supervisor as I like, so any day to day issues are easily sorted. I have a private office available to me, as well as the post graduate centre, and I also have access to my supervisor's office, which is good because although I do most of my research from home it's good to have a base at the University itself. The library on campus is really well stocked so there is a lot available to help me. 
Although I don't live in Birmingham itself, it's a good place to study as it has everything you could want from a big city. There are so many bars, shops and restaurants there are always things to do for any student, whatever their tastes.
For now, I'm not too sure of my plans once I finish my PhD; because I'm doing it part time I still have three years left to decide! I think I'll continue with further research or go into teaching, possibly in the United States itself, but we'll see where the future takes me. One thing I've learned so far from my PhD is that you have to be prepared for things to go wrong, or not follow the route you expected. When I reached my first bump in the road I was really disappointed, but quickly learned that it isn't really a problem and you just have to deal with problems as they arise! Luckily when you're really interested and enjoy a subject it's much easier to deal with any issues.
Enquiries
Prospective students from the UK
Take a look at our Frequently Asked Questions for answers to a range of questions about our courses and studying here.
If you need further help, you can contact the Course Enquiries Team online by using the Course Enquiry Form.
Alternatively, call us on +44 (0)121 331 5595.
Prospective students from outside the UK
Prospectus
For an overview of our postgraduate courses and a range of other information please download our Postgraduate Prospectus (10Mb).
Further Information
Contact Haydn Davies Director of Research in the School of Law: 
Tel: +44 (0)121 331 7721