Our Centre for the Study of Practice and Culture in Education (CSPACE) is active in a wide range of research in education policy and practice, and engages in education research across all age phases, from Early Years, through Primary and Secondary Schools, to FE and Post-16, Higher Education and lifelong learning. Areas of interest in which staff are currently active include:
Assessment
Creativity
Childhood Studies
Early Years
Post-16 Provision
Education Policy
Music Education
Drama Education
Professional Learning and Development
Workplace Learning
Management in Education
Teaching and Learning in Higher Education
We welcome applications in these and other areas of expertise in education.
Key Facts
Research students in Education will join a thriving research community and be part of one of the University's Research Centres of Excellence.
We offer supervision for study either part-time or full-time towards a PhD degree.
If you are accepted for a PhD, there is a University-wide taught course in research methodologies, and you will be assigned to a director of studies, and at least one second supervisor will also be appointed.
You will have access to a dedicated research room
You're encouraged to publish in collaboration with your supervisors and to take part in research conferences.
Entry Requirements
Before you submit an application, you will be invited to one or more informal discussions with the director of research and potential supervisors. Only if the outcome is positive are you are invited to submit a formal application.
Applications for research degrees are assessed on the following criteria:
that the proposed research seems likely to satisfy the academic requirements of a research degree;
that the proposed research is feasible in practical terms;
that you seem likely to be able to cope with the academic demands of a research degree;
that the Faculty is able to provide the appropriate supervisory expertise and resources.
Once assessed, you will be either invited to a formal enrolment interview or asked to revise your application and resubmit it.
How to Apply
To apply, please click on the 'Apply online' button below. 
Instead of completing the personal statement within the form, please complete and upload a research proposal form below:PhD Research Proposal Form
Fees and Finance
Fees for students from the
UK or EU

countries

?
| Start | Mode | Duration | Award | Fees |
| --- | --- | --- | --- | --- |
| Sep 2018 | FT | 3-4 years | PhD | £4,260 per year |
| Sep 2018 | PT | 4-7 years | PhD | £2,130 per year |
| Sep 2018 | DL | 4-7 years | PhD | £2,663 per year |
| Feb 2019 | FT | 3-4 years | PhD | £4,260 per year |
| Feb 2019 | PT | 4-7 years | PhD | £2,130 per year |
| Feb 2019 | DL | 4-7 years | PhD | £2,663 per year |
Fees for students from
non-EU

countries (International)

?
| Start | Mode | Duration | Award | Fees |
| --- | --- | --- | --- | --- |
| Sep 2018 | FT | 3-4 years | PhD | £12,000 per year |
| Sep 2018 | DL | 4-7 years | PhD | £7,500 per year |
| Feb 2019 | FT | 3-4 years | PhD | £12,000 per year |
| Feb 2019 | DL | 4 - 7 years | PhD | £7,500 per year |
Start
Most of our undergraduate and postgraduate courses start in September/October, at the beginning of the academic year. However, some courses also have January/February or April start options. Short courses take place throughout the year.
Mode
Many of our courses can be studied on a Full-Time (FT) or Part-Time (PT) basis.
We also offer a Sandwich (SW) option for some courses – this usually involves two periods of Full Time study separated by a 'sandwich' placement spent working in an occupation related your course.
Distance Learning (DL) courses can be studied remotely, usually using online learning tools.
Fees
Fees quoted are only for the academic year or start date stated. Fees may change in future years.
The University reserves the right to increase fees broadly in line with increases in inflation, or to reflect changes in government funding policies or changes agreed by Parliament.
International Students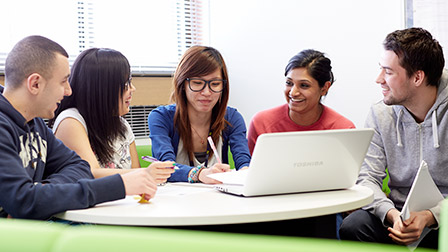 Birmingham City University is a vibrant and multicultural university in the heart of a modern and diverse city. We welcome many international students every year – there are currently students from more than 80 countries among our student community.
The University is conveniently placed, with Birmingham International Airport nearby and first-rate transport connections to London and the rest of the UK. Our reputation for excellence is soaring globally, thanks to the superb links we forge with industry, our international alliances, and our focus on practical, vocational learning.
Our international pages contain a wealth of information for international students who are considering applying to study here, including:
Postgraduate Open Event
Our next Postgraduate Open Day will be held on Wednesday 26 April 2017, between 3pm and 8pm.
Our postgraduate open event offers you the chance to:
Meet with lecturers and other prospective students to discuss study options
Meet and chat with our current students
Obtain advice on fees and funding opportunities.
93 per cent of our graduates find work or further study within six months (DLHE). Explore your potential at our open evening.
Who is it for?
Whether you are coming to the end of your undergraduate studies, or have been in your job for a while and want to progress in your career or change direction, a postgraduate qualification gives you the opportunity to stand out from the crowd in a competitive market.
Our graduates are already shaping the world in a variety of high-profile roles – and you could be next. Read some of our inspiring case studies.
For more information, visit our Open Days page or call our Course Enquiries Team on +44 (0)121 331 5595.
Book now
Book your place
Wednesday 26 April 2017
University Approach to Employability
Birmingham City University is committed to preparing students for successful employability and professional careers. We have an innovative approach to employability that will help you obtain an interesting and well-paid graduate job.
Read our Employability Statement to find out more.
Employment Opportunities
The majority of students who enrol for a research degree complete their studies on a part-time basis while they are employed. The PhD award from Birmingham City University is a well established and valued professional qualification within the education sector. Typical careers include school management, working in further education or higher education or educational consultancy.
Course Structure
All students are required to undertake a University-wide course leading to a Post Graduate Certificate (PG Cert) in Research Practice during their first year of study.
Once enrolled, your appointed supervisors, supported by the Director of Research, will help you to prepare a proposal for registration, the next formal stage in the research programme.Once registered, you will then undertake your research and write up your thesis.
Support facilities and resources
Research students are entitled to all the University facilities and have access to their own dedicated Faculty research room. In addition, the Faculty is committed to providing as much support as it is able to meet the specific needs of research students. This includes offering a programme in research methods and regular research student seminars.
A day in the life of a PhD student
If you're considering doing a PhD there's probably a lot of questions going through your mind: how am I going to pay for it? Should I quit my job? Will I cope with the workload? But most importantly, what is it really like? Karen Patel, a full time PhD student, shares her experiences of juggling life, a part time job and her studies. Read more in Karen's blog.
Assessment Methods
Progress of PhD students is subject to formal written annual review. There is frequent informal monitoring of progress by the Director of Research and the Director of Studies. For PhD students, final assessment is by submission of a thesis and by a formal viva.
Enquiries
Prospective students from the UK
Take a look at our Frequently Asked Questions for answers to a range of questions about our courses and studying here.
If you need further help, you can contact the Course Enquiries Team online by using the Course Enquiry Form.
Alternatively, call us on +44 (0)121 331 5595.
Prospective students from outside the UK
Prospectus
For an overview of our postgraduate courses and a range of other information please download our Postgraduate Prospectus (10Mb).
Further Information
Please contact the Doctoral Research College team in Health, Education and Life Sciences via email on drc-hels@bcu.ac.uk  or telephone +44 (0)121 331 6103 / 4363.